MCFD Explorer Post 209
The Moyers Corners Explorer Post was started in 1967, making it the oldest program in the County. Explorer Post 209 has been a great stepping stone not only to our department, but to the fire service nationwide. The MCFD Explorer program has produced many career and volunteer firefighters including:
Assistant Chief with San Francisco Fire Department
Battalion Chief with Prince William County Maryland
District Chief with Syracuse Fire, Captain with Syracuse Fire, Lieutenant with Syracuse Fire
Captain in Franklin Tennessee
Lieutenant in the FDNY
Over 40 current members were explorers prior to joining the department as full members. This is an excellent opportunity to learn the fundamentals of firefighters, learn from experienced trainers and mentors, experience team building excersizes while giving back to your community. In 2021, the Explorer Post's mission was taken over by the Fire Department into a "Juniors" program, taking the original mission and idea of the Explorer Post, while allowing for the members to partake in more opportunities like training, education, and more as a member of the department.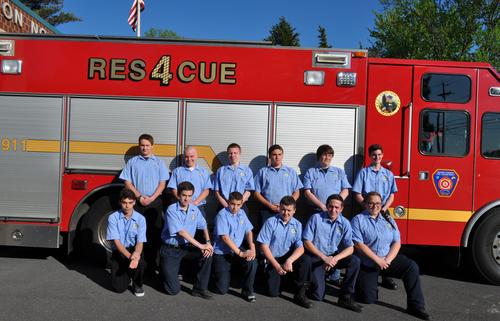 Explorer Post 209 Through The Years


Founded in 1967, Explorer Post 209 is the oldest post in Onondaga County.



| | | | | |
| --- | --- | --- | --- | --- |
| 1982 | | 1982 | | |
| | | | | |
| | | | | |
| 1985 | | 1985 | | |
| | | | | |
| | | | | |
| 1988 | | 1988 | | |
| | | | | |
| | | | | |
| 1991 | | 1992 | | |
| | | | | |
| | | | | |
| 1993 | | 1994 | | |
| | | | | |
| | | | | |
| 2000 | | 2002 | | |
| | | | | |
| | | | | |
| 2002 | | 2002 | | |
| | | | | |
| | | | | |
| 2002 | | 2006 | | |
| | | | | |
| | | | | |
| 2006 | | 2007 | | |
| | | | | |
| | | | | |
| 2007 | | 2007 | | |
| | | | | |
| | | | | |
| 2008 | | 2008 | | |
| | | | | |
| | | | | |
| 2008 | | 2009 | | |
| | | | | |
| | | | | |
| 2009 | | 2009 | | |
| | | | | |
| | | | | |
| 2010 | | 2010 | | |
| | | | | |
| | | | | |
| 2010 | | 2010 | | |
| | | | | |
| | | | | |
| 2011 | | 2011 | | |
| | | | | |
| | | | | |
| 2011 | | 2011 | | |
| | | | | |
| | | | | |
| 2012 | | 2012 | | |
| | | | | |
| | | | | |
| 2013 | | 2013 | | |
| | | | | |
| 2014 | | 2014 | | |
| | | | | |
| 2018 | | 2018 | | |
| | | | | |