Residental Structure Fire on Trawler Course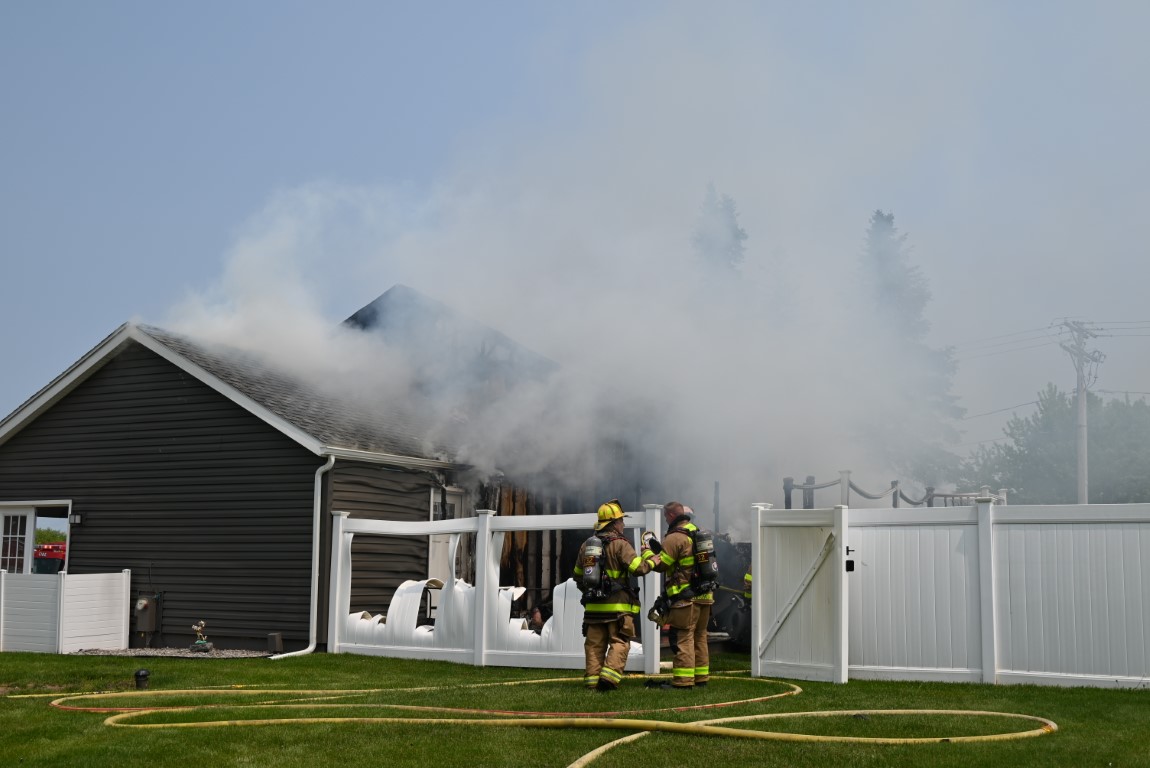 Monday, May 22, 2023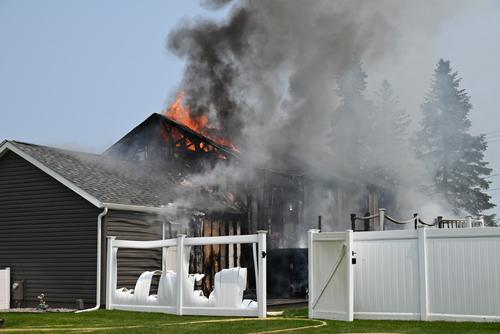 05-23-2023 // Residental Structure Fire - Trawler Course
Shortly before 1pm Monday afternoon, the Onondaga County Department of Emergency Communications began receiving calls for a house fire in the area of Wetzel Road and Trawler Course, in the Station 3 response area.
Shortly after dispatch, Car 3 [D/C Dembowski] arrived and struck the Signal 99, indicating a working structure fire. Shortly after, Engine 32 [FF Sparkowski] arrived, secured their own water supply, and began the initial fire attack. Truck 2 [FF Kozma] began a search of the structure, as well as securing utilities and laddering the structure.
Engine 31 [FF Dobush], Engine 21 [D/C Beverly], and Squad 2 [Capt MacPherson] also provided additional manpower to the scene. Car 1 [Chief Brown] handled the Operations Chief assignment.
Units from Liverpool, North Syracuse, Mattydale, Clay, Belgium-Cold Springs, and Phoenix operated on-scene, with Northwest and Fairmount standing by for our department.
There were no injuries to civilian or fire service members.
In addition, MCFD Fire Police, NOVA, the Onondaga County Sheriff's Office, Emergency Management, and the Fire Investigation Unit all assisted on-scene.
Finally, we'd like to give a huge thanks to the two County Fire Dispatchers who had to juggle two working fires, as well as working to relocate companies throughout the Northern Section to provide effective coverage. The thankless job that our partners at 911 do, don't go unnoticed by the rest of us in emergency services.
While standing by, our mutual aid companies took in at least two EMS calls, as well as a fire alarm.
« Return to news listing