Signal 80 Rollover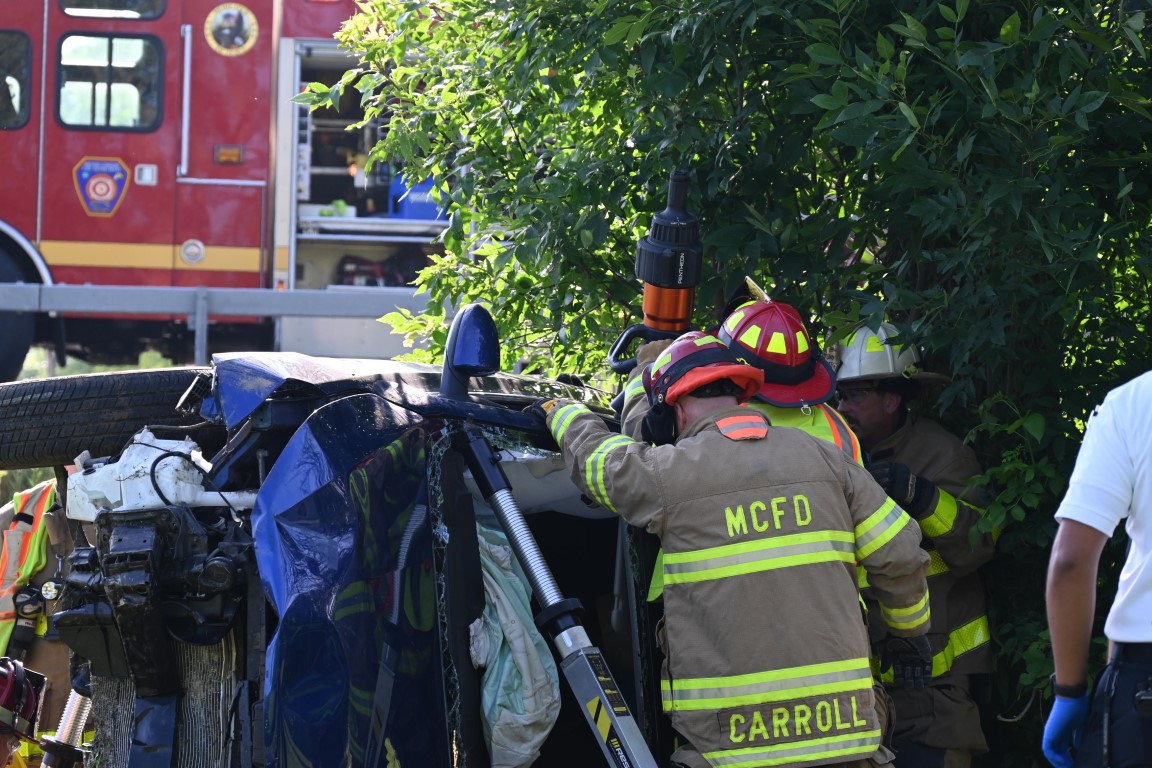 Sunday, July 23, 2023

07-23-2023 // Signal 80 Rollover
At approximately 5:45pm Sunday evening, Moyers Corners was alerted by the Onondaga County 911 Center for reports of a Motor Vehicle Collision with Injuries, with a possible rollover on Oswego Road near Orion Path. Additional updates indicated there was an individual trapped in the vehicle.
Car 1 [Chief Brown], Car 2 [D/C Bailey], and Battalion 1 [B/C Eldred] all went en-route shortly after dispatch, followed shortly by Rescue 4 [Lt Whitmore]. Upon Car 2's arrival, it was confirmed that the vehicle was on it's side with an occupant still inside.
Rescue 4 began the removal of the vehicle's roof to rapidly extricate the patient, with the assistance of Engine 22 [Lt Hart], who also deployed a handline to ensure hazard protection during the operation. Engine 11 [Lt Bailey] mitigated fluid hazards from the vehicle. Squad 2 [B/C Rush] assisted with manpower.
The patient was extricated in approximately 18 minutes, and was transported by medical providers from Northern Onondaga Volunteer Ambulance (N.O.V.A.) to an area hospital. The Fire Department was assisted on-scene by members of the Onondaga County Sheriff's Office and Moyers Corners Fire Police. The investigation is ongoing, and any questions or further information will be asked to contact the Onondaga County Sheriff's Office.
« Return to news listing